Extension of the metro in Palma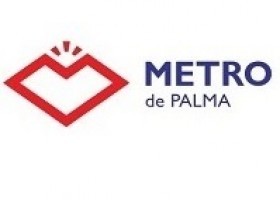 In the future, the Parc Bit technology park nearby "Son Espanyol" will be accessible by metro from Palma. Since the metro route is currently only extended to the Balearic University, the Parc Bit employees are dependent on their own cars from there to reach their jobs.

The extension of the 1.4-kilometer section is scheduled for the end of 2019 and will be largely underground. With particularly fast trains, the Parc Bit technology park is to be reached within 14 minutes from the Plaza de España. Almost twice as high as originally planned, the project costs should amount to about 11.5 million euros. The stop at the Parc Bit should have a length of about 80 meters and be covered with dry stone walls.

The project is to be financed from remaining funds from the electrification of Mallorca's railway network and from EU funds. Parc Bit is a technological innovation park where many companies from the IT sector are based. By the end of 2020, the route is to be completed and will transport around 225,000 passengers each year.
Developed by © THURM CONCEPT